TED HAGLAGE – President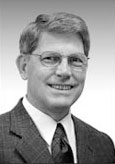 Ted is responsible for the overall project management at Haglage Construction. He holds a degree in civil engineering from the University of Detroit and is a Registered Professional Engineer. Ted has over 37 years experience in commercial and industrial construction, including employment with Darin & Armstrong, Hill Construction, and Schumacher Dugan Construction – in estimating, and as a senior design-build engineer.
Ted serves on the Board of Directors of the Community Foundation West Chester Liberty and on the Board of Advisors of St. Joseph Orphanage.
PAST PROJECTS INCLUDE:
Brechbuhler Scales
Ford Motor Company
Mercy Hospital
Planes Moving & Storage
Procter & Gamble office/laboratory
Thriftway Headquarters Building
Trauth Dairy Products
DAN HAGLAGE – Project Manager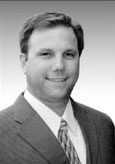 Dan is a Project Manager with Haglage Construction, Inc. He is a 1989 graduate of Arch Bishop Moeller High School. Dan joined the company in 1998 as a Job Superintendent and has also worked as Field Superintendent – overseeing all field operations. In 2005, Dan moved to his current position as project manager.
PAST PROJECTS INCLUDE:
Cintas Headquarters, Mason, Ohio
Cintas Fire & Safety, West Chester, Ohio
Cintas Document Shredding, Indianapolis, Indiana
Cornerstone/Frontgate Renovations, West Chester, Ohio
HH Gregg, Deerfield Township, Ohio
OneStop Tool Rental Addition, West Chester, Ohio
JEFF HAGLAGE – Project Manager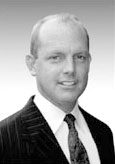 Jeff is a Project Manager with Haglage Construction, Inc. He graduated from The Ohio State University with a degree in Financial Management. Jeff joined HCI in 1992 in a limited capacity by working in the field. In 1999, Jeff was promoted to superintendent, and since 2002 has been a project estimator and manager.
PAST PROJECTS INCLUDE:
Contingent
JoAnn Fabrics
Lakota Family YMCA
Liberty Professional Buildings
Passion & Fire Church
PetsMart
Richfield Labs
Trenton Crossings
Wellington Orthopaedic
Western Row Plaza